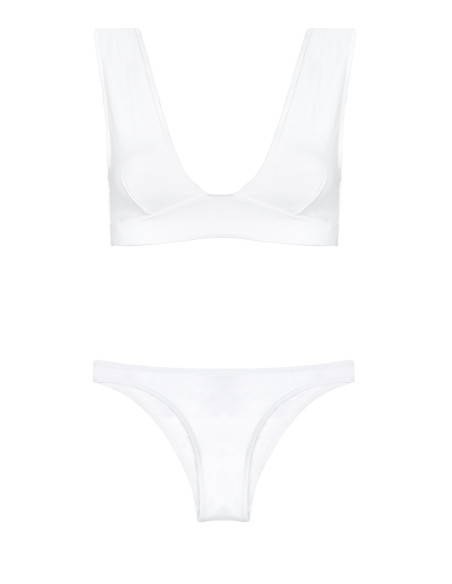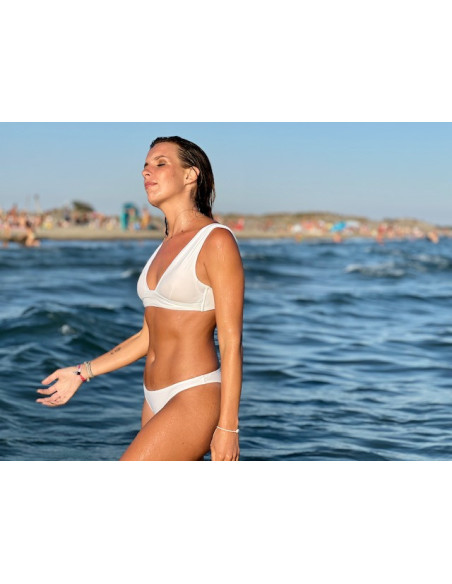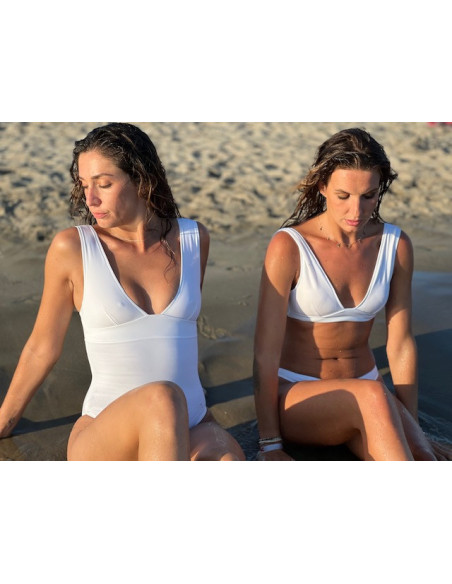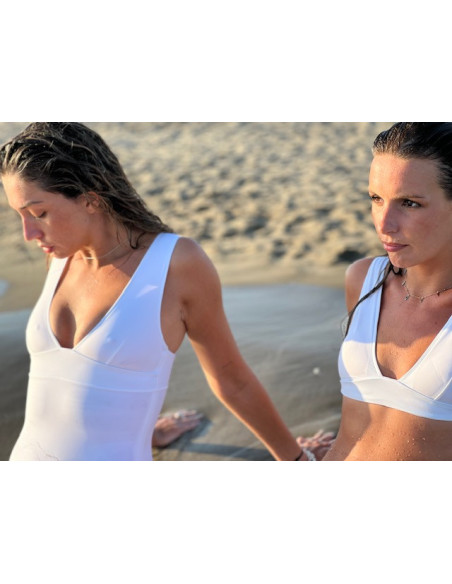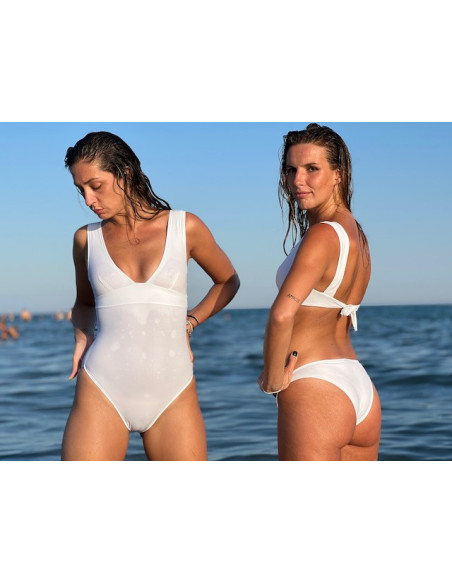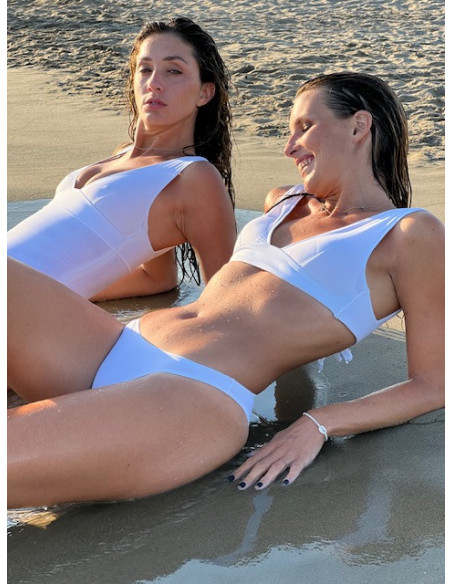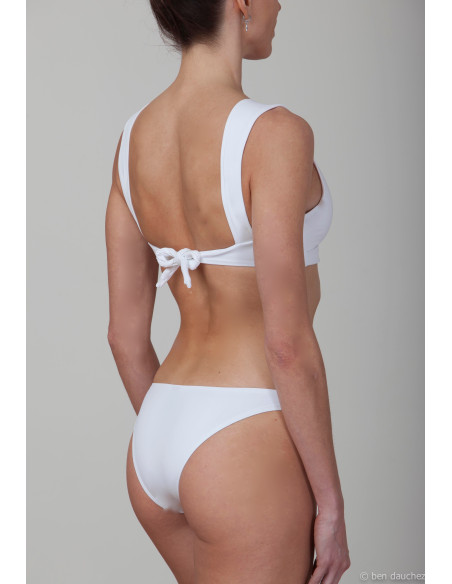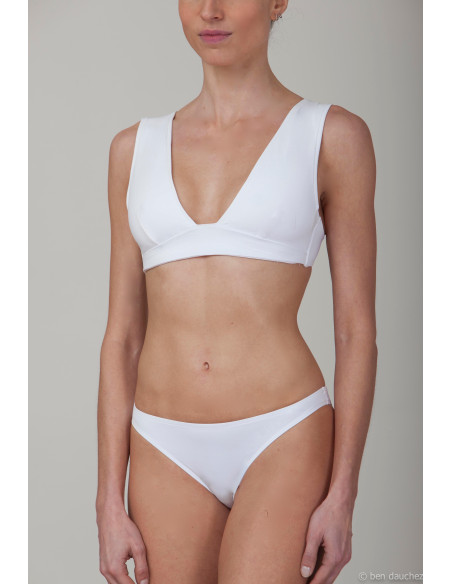 The Audrey is a white triangle top 2-piece swimsuit. It has removable foam and is adjustable in the back thanks to a knot. Two stockings are available in this model (shorty or brief). Audrey also has a white lining. This swimsuit is perfect for a day at the beach and going out to eat by the sea.
The extra detail: Triangle model on shoulders allows a plunging neckline.
AUDREY WHITE TOP
 Last items in stock
AUDREY WHITE BIKINI
 Last items in stock
Composition: Matt white jersey (Italy) and white lining - 74% PA and 26% EA. Luxury material in essence for this jersey.
Maintenance: We recommend a quick hand wash for a luxurious and delicate material! Lotions, sunscreens, oils and chlorine can discolor this model. This is not a manufacturing defect.