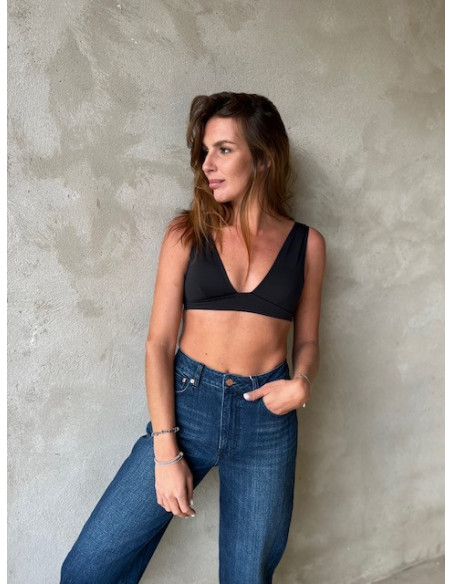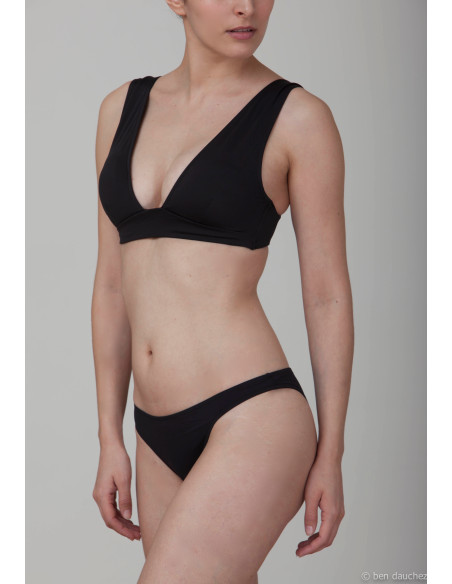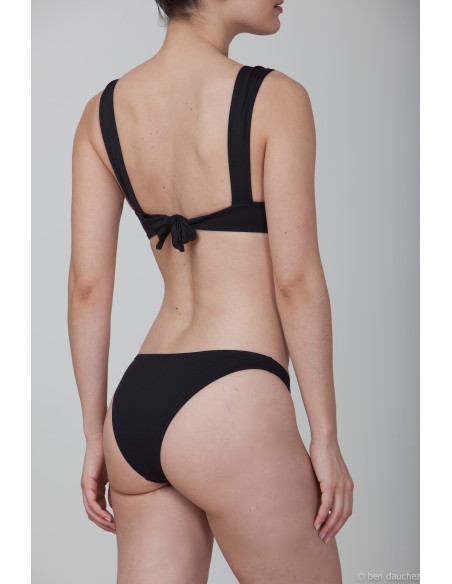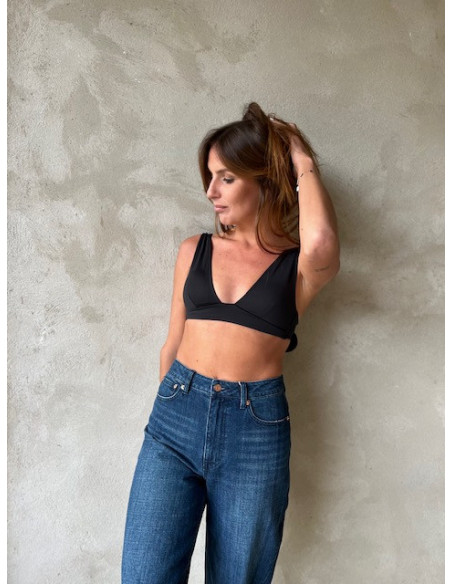 The Audrey is a 2-piece swimsuit in a triangle shape. It has removable fuchsia-colored pads. This model is adjustable in the back thanks to a knot. The bottom of the jersey is notched on the front. The Audrey top can be worn with jeans or a skirt for a drink by the sea.
The extra detail: A pretty plunging neckline.
Composition: Matt black jersey (Italy) - 74% PA and 26% EA. Luxury material in essence for this jersey.
Maintenance: We recommend a quick hand wash for a luxurious and delicate material! lotions, sunscreens, oils and chlorine can discolor this model. This is not a manufacturing defect.