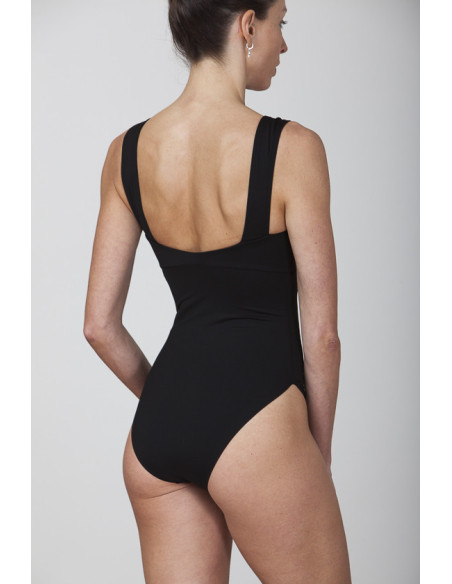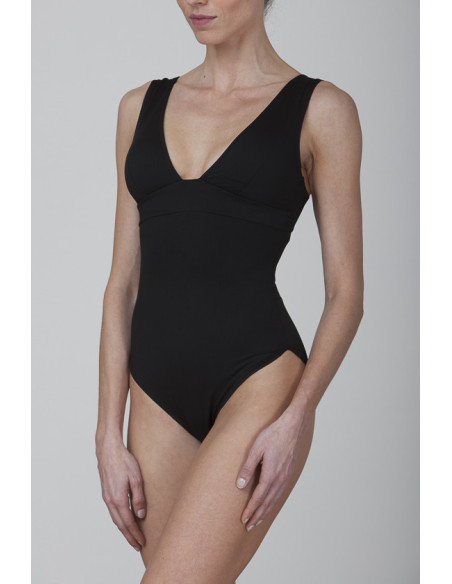 Agathe is a black one-piece swimsuit in matt jersey. Its elegant neckline and bare back are designed to enhance your body. Straps on the shoulders will bring you comfort. Good support thanks to a band under the chest.This shape is suitable following breast cancer or mastectomy.Removable foam will allow you to adjust according to your chest the best support. This model is also designed to be worn as a body for a drink after a day on the beach, with a petticoat or pants.
The extra detail: A timeless and elegant model.
Composition: Jersey mat (Italy) - 74% PA and 26% EA. Anti UV and fast drying, a high tech jersey "second skin".
Maintenance: We recommend a quick hand wash for a luxurious and delicate material! Watch out for sunscreen products.