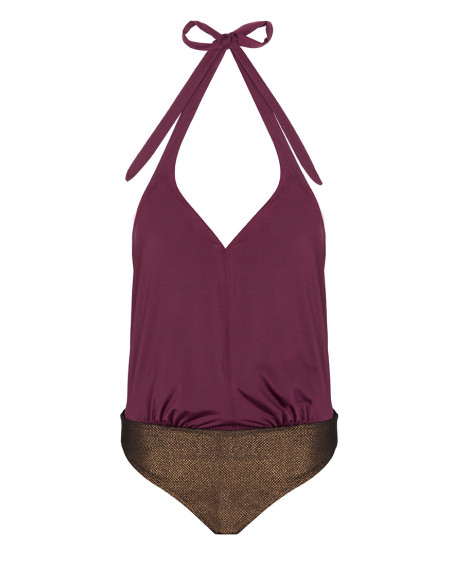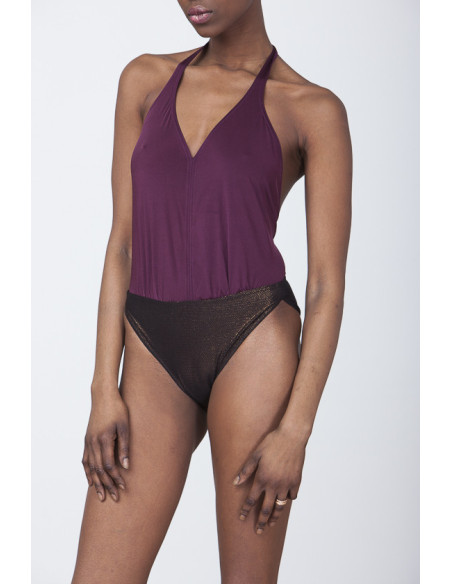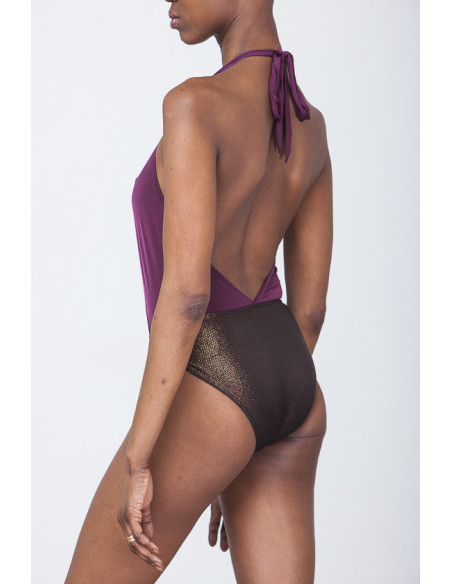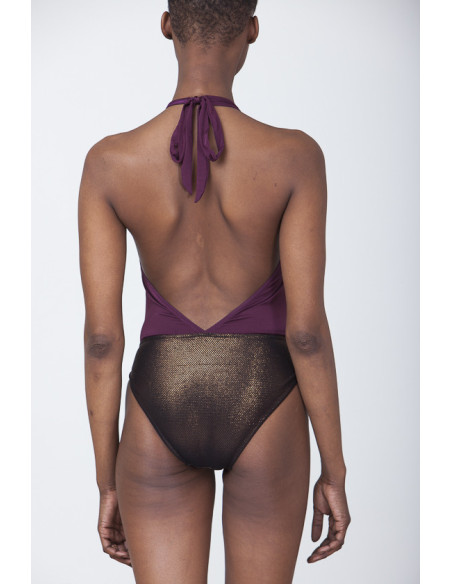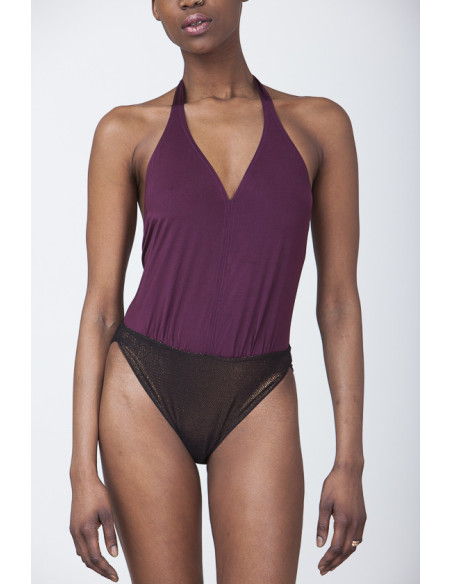 Eliza is a two-tone one-piece swimsuit with garnet top and lamé bronze bottom. This satin jersey model can be adjusted with knotted ties behind the neck. Eliza is slightly blousing, so you can wear it with linen pants or shorts.
The extra detail: a sublime bare back.
Composition: Italian lamé jersey - 89% Polyamide and 11% elastane. Luxury material in essence for this jersey.
Maintenance: We recommend a quick hand wash for a luxurious and delicate material! Silver lamé jersey will skate in use like jeans. Lotions, sunscreens, oils and chlorine can discolor this pattern. This is not a manufacturing defect.