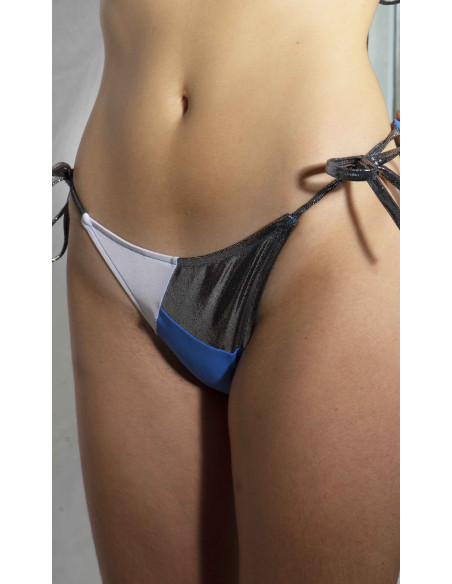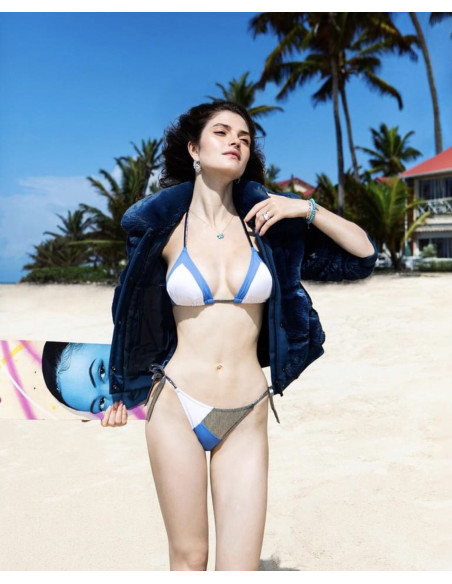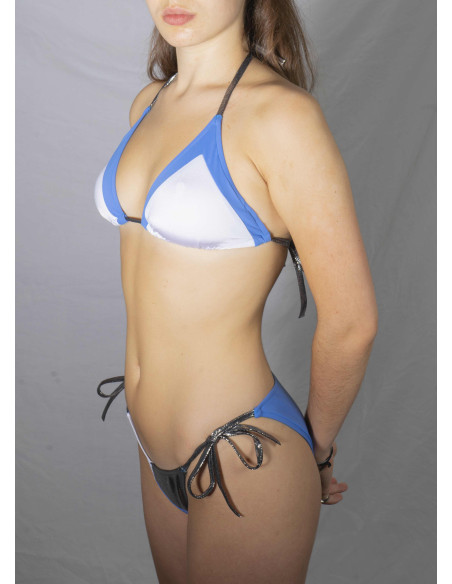 Two-piece swimsuit in the shape of a tri-color triangle, blue green and lamé green. The Loula can be adjusted with ties to tie around the neck and on each side of the waist, in mat and satin jersey. This model is lined in a blue color and has removable pads, ideal for adjusting your bikini top. A lamé touch will bring light to your summer.
The extra detail: Graphic and contrasting model with cubic DO cord end caps, made in France.
LOULA BLUE GREEN BIKINI
 Last items in stock
Composition: Matt satin and lamé jersey (Italy) - 74% Polyamide and 26% elastane. Luxury material in essence for this jersey, this lamé jersey will skate in time like jeans.
Maintenance: We recommend a quick hand wash for a luxurious and delicate material! Lotions, sunscreens, oils and chlorine can discolor this pattern. This is not a manufacturing defect.