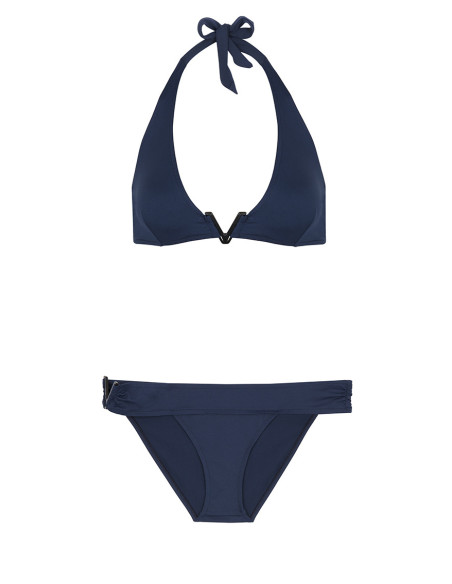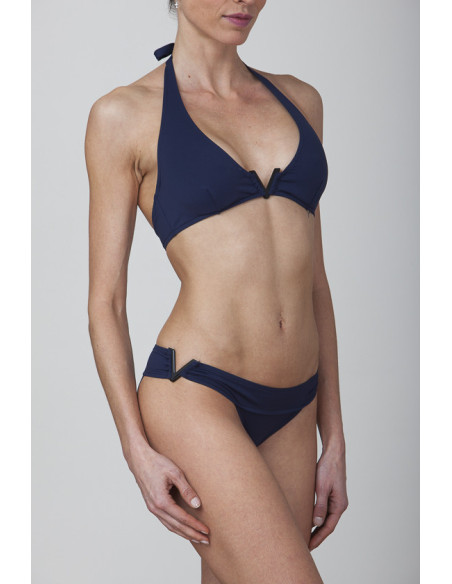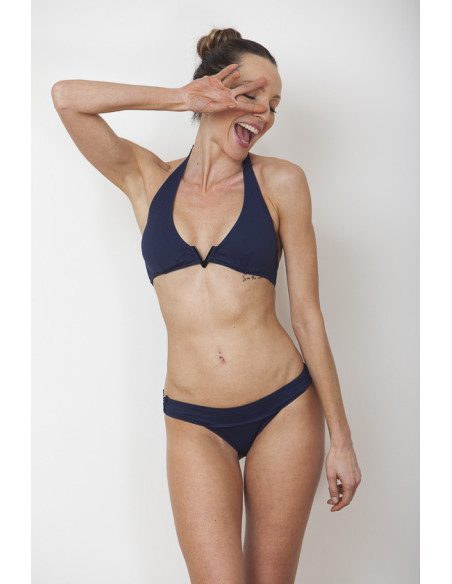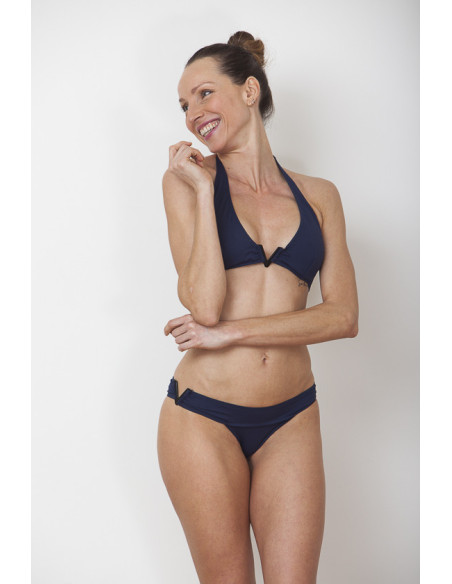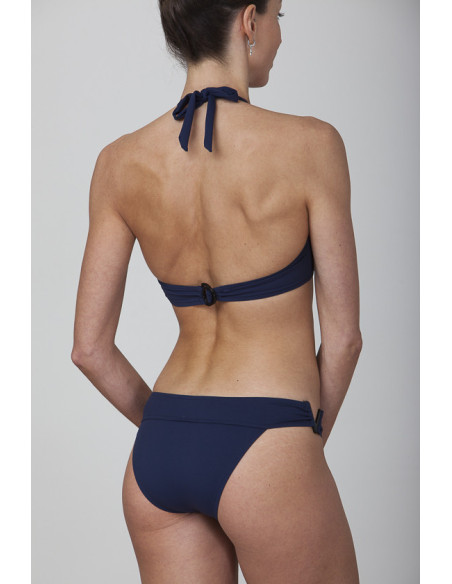 The Aimée swimsuit is a 2-piece triangle shape model with Marine-colored frames. The V is the ultimate detail of this model, we find it on the top as well as on the bottom side. You will find in the back a DO clasp which signs the jersey. Both original and elegant, Aimée is ideal for a peaceful holiday in the sun.
The extra detail: Graphic model with the V detail and black clasp Made in France.
AIMEE MARINE TOP
 Last items in stock
Composition: Matt jersey (Italy) - 80% Polyamide and 20% elastane. Luxury material in essence for this jersey.
Maintenance: We recommend a quick hand wash for a luxurious and delicate material! Lotions, sunscreens, oils and chlorine can discolor this pattern. This is not a manufacturing defect.