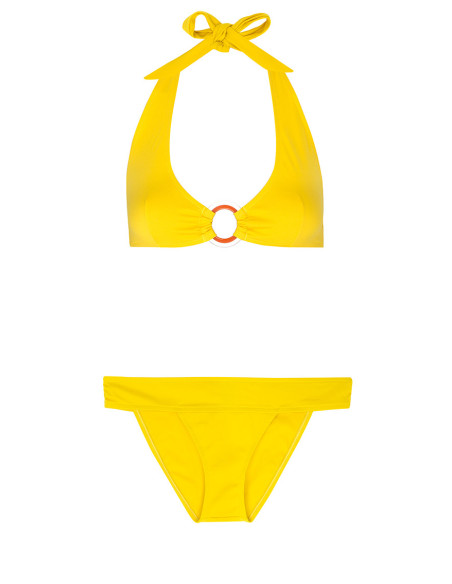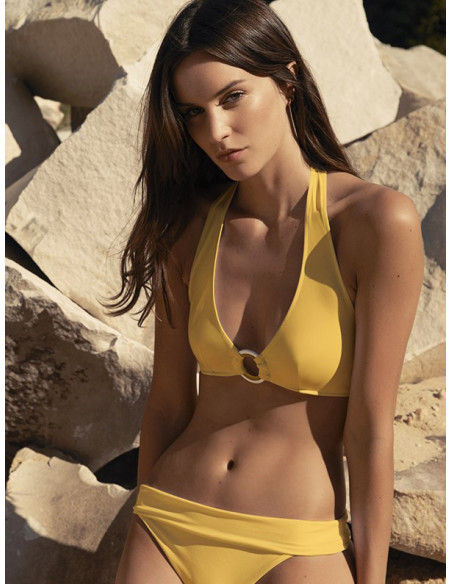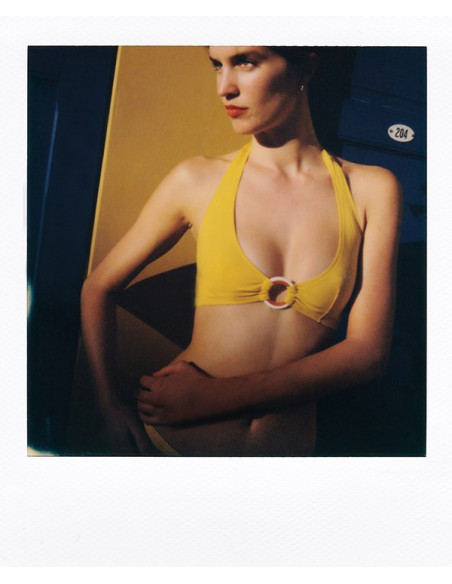 2 pieces swimsuit top triangle shape in olbia color, a bi-colored ring in white and orange color on the middle of the beanie. Matt jersey (Italy).
The extra detail: Elegant and graphic model with the detail of the ring on the top. The model is tied at the back. The slip with a band which underlines the size.
JADE OLBIA TOP
 Last items in stock
JADE OLBIA BIKINI
 Last items in stock
Composition: Mat anti-UV jersey (Italy) - 62% Polyamide and 38% elastane. A soft and technical jersey that sculpts the body.
Maintenance: We recommend a quick hand wash for a luxurious and delicate material!