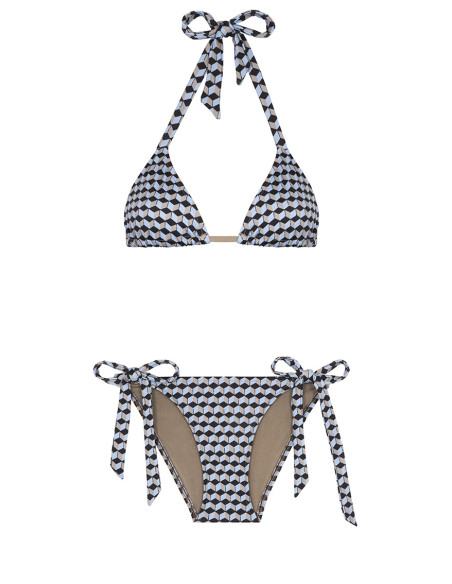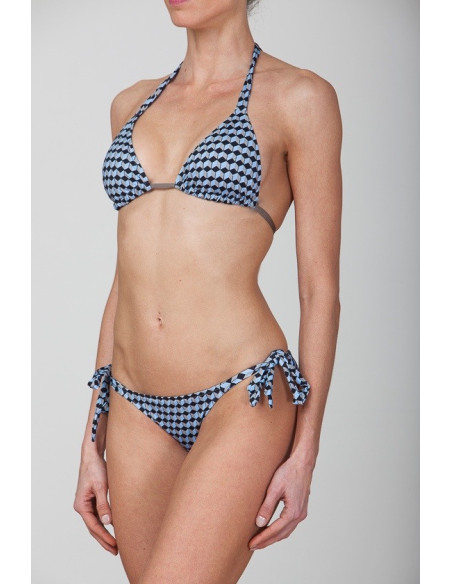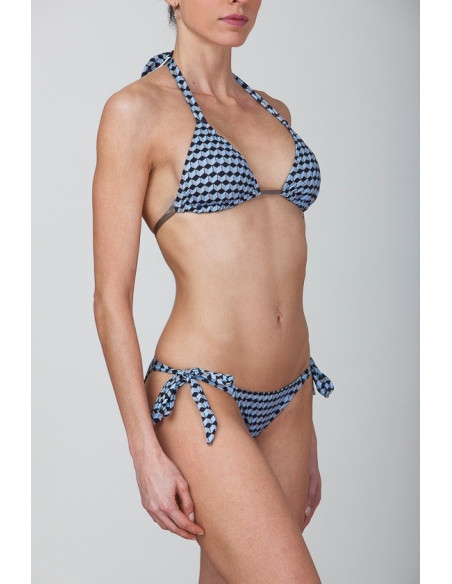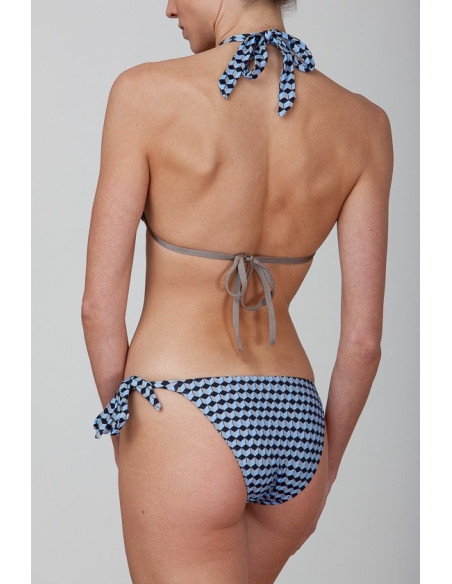 Tiphaine is a two-piece swimsuit printed with jeans cubes. This model has removable foam and ties to tie on the top and bottom. An original swimsuit for a great vacation.
TIPHAINE CUBES JEANS TOP

TIPHAINE CUBES JEANS BIKINI

Composition: Satin and lamé jersey (Italy) - 80% Polyamide and 20% elasthane. Luxury material in essence for this jersey.
Maintenance: We recommend a quick hand wash for a luxurious and delicate material! Lotions, sunscreens, oils and chlorine can discolor this pattern. This is not a manufacturing defect.