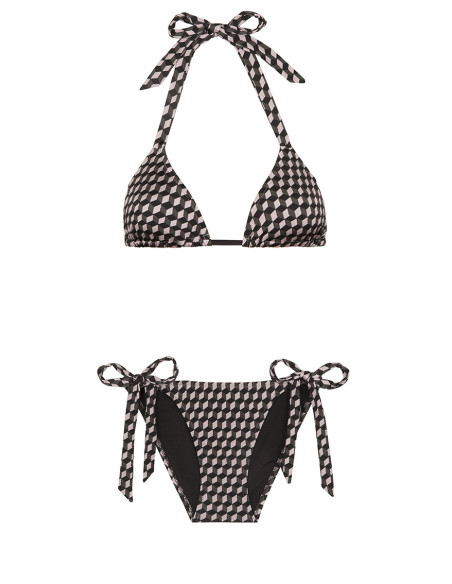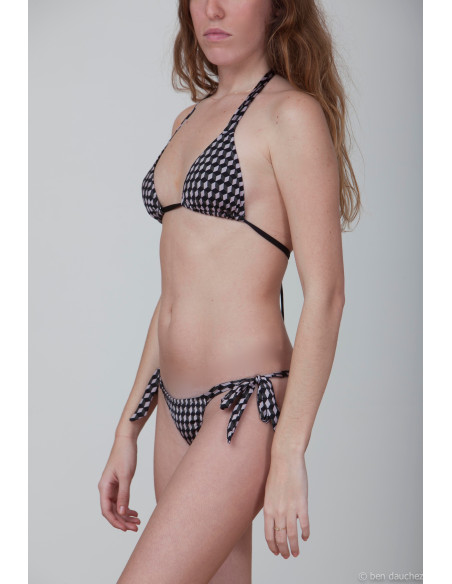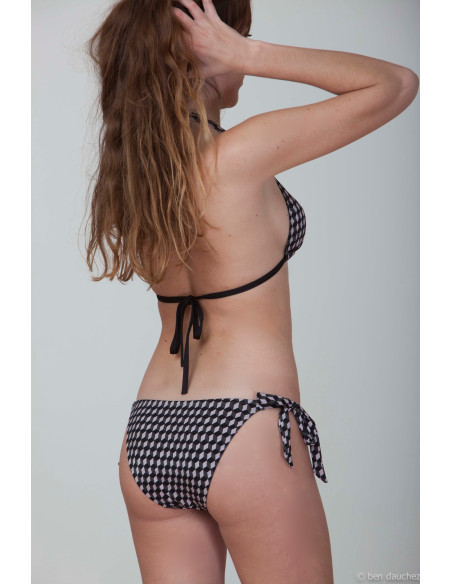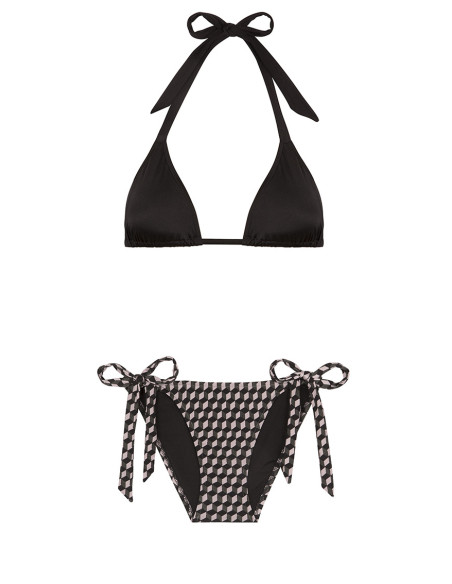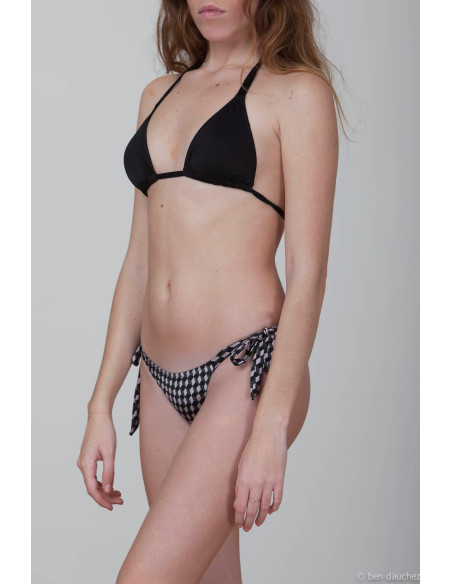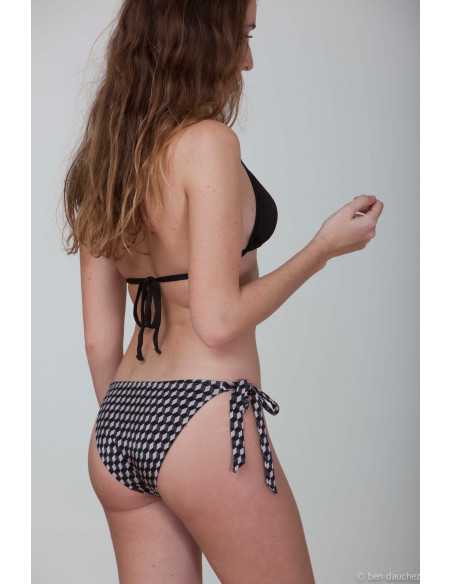 Tiphaine is a two-piece swimsuit printed with khaki cubes. This model has removable foam and links so that it can be adjusted. The ultimate detail of this model: a perfect combination with the solid black Tiphaine.
TIPHAINE CUBES KAKI TOP
 Last items in stock
TIPHAINE CUBES KAKI BIKINI
 Last items in stock
Composition: Satin and lamé jersey (Italy) - 80% Polyamide and 20% elasthane. Luxury material in essence for this jersey.
Maintenance: We recommend a quick hand wash for a luxurious and delicate material!